Release Day Blast brought to you by
InkSlinger PR
Welcome back you lovely Hitched Readers!
Today I am bringing you my review of Hitched Vol. 2!
If you missed it -
check out my review for Hitched Vol. 1!
&& don't forget to check back for my review of Hitched Vo. 3!
I love love LOVE following a series! I have an issue with letting characters go, so you can just imagine my joy when this gem came into my email!
I love being able to help the author spread the word on her novels as well!
If you haven't given any of Kendall's books a try, you should!
Especially this series! PICK IT UP PEOPLE!
---
Hitched: Vol. Two
(Imperfect Love #2)
by
Kendall Ryan
Published:
July 19, 2016
Source:
From Author for Review
Links:
GR
|
Amazon
|
B&N
|
iBooks
Arranged marriage? Check.

Cocky new husband? Check.

It's a marriage of convenience—one I'm determined to keep strictly professional. I can't be stupid enough to fall for this sexy playboy's charm or advances. I have to be strong, even if he is my husband.

Except he has a huge cock with an even bigger ego, and his main goal in life seems to be getting me to stroke both. The arrogant bastard is like sweet, sugary candy for my libido. I know he's bad for me.


But I want to devour every wicked inch of him.

With his sexual prowess and experience, I know he'll be explosive in the bedroom. And since we're stuck together for the foreseeable future—keeping up this marriage charade long enough to turn the company profitable again—I deserve something to look forward to at the end of a long workday, right?

What could one little taste hurt?
Peyton's Thoughts
Excuse me while I pick my heart - brain & emotions up off the floor. If you read my review of book 1 - you will know just how much I loved the start of this series..
Hitched Vol. Two
though, that just gets a whole new reaction out of me. This book.. it..
How in the actual love of all that is holy do this to me Kendall Ryan!? I understand the thought process you must have been going through, but what about our thought process?! I just can't! I literally CANNOT EVEN! The ending has be in all kinds of shambles over here.. Serious business here people! I am a lover of Romantic Suspense - it is my favorite genre. Kendall Grey though.. hats off to you my love. If I wasn't hooked before, I am now! I turned the page like -
"OMGOSH WHERE IS THIS GOING?!"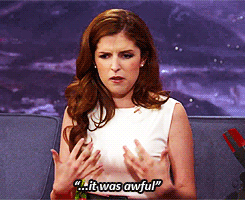 BECAUSE THERE WAS LITERALLY NOTHING LEFT! I had never felt so alone in all my years of reading! I loved every single page turning second of it though! Noah is still completely arrogant - but it's still that panties dropping kind of arrogance that makes you just swoon when he is near you! I was excited when things kind of came full circle and reasons as to why things happened started to become clear.. but just when you think you have things figured out- BAM! Kendall says NOPE! The company is starting to fail faster than any of them had ever realized. While Noah is more than happy he has the woman he wants by his side, neither one of them can figure out how to save the company they hold so close to them!
Olivia is working full time to keep this thing afloat.. All the while dealing with the ever so present knowledge that her fathers health is starting to go downhill just as fast as the company is. With the world on both of their shoulders, how in the world could they ever be expected to pull this off?! Not to mention, Noah is almost completely sure that Olivia hasn't read the entire contract.. you know - the part about having to produce a heir! Noah knows in his minds of minds, that while things might not seem perfect to the outside world, he feels like things are going perfectly in his (aside from the company!) Which means he knows, in time, he's going to do something to mess it up.. and when Noah does something, he does it BIG!
My reaction throughout most of this novel!
The chemistry between the two is hotter than ever! I want to replay every single scene for you so that you can understand him the way the rest of us that have read this do - but all I can say is that you need to grab this novel like ASAP! I know I was super excited at the end of book 1 to get book 2 - but my excitement for book 3 is uncontrolled right now. I can barely contain myself!
Complete Series Information
Hitched Vol. 1 --
Add to Goodreads
Hitched Vol. 2 --
Add to Goodreads
Hitched Vol. 3 --
Add to Goodreads
Connect with Kendall Ryan
A New York Times, Wall Street Journal, and USA Today bestselling author of more than a dozen titles, Kendall Ryan has sold over 1.5 million books and her books have been translated into several languages in countries around the world. She's a traditionally published author with Simon & Schuster and Harper Collins UK, as well as an independently published author. Since she first began self-publishing in 2012, she's appeared at #1 on Barnes & Noble and iBooks charts around the world. Her books have also appeared on the New York Times and USA Today bestseller lists more than three dozen times. Ryan has been featured in such publications as USA Today, Newsweek, and InTouch Magazine.
---
What did YOU think Hitched Vol. 2?
Did you check out the Hitched Vol. 1 Review?
Are you a fan of Kendall Ryan?
Will you be adding this book to your TBR list?
I would love to hear your thoughts & connect in the comments!